Yoga Instructor Montreal - Liza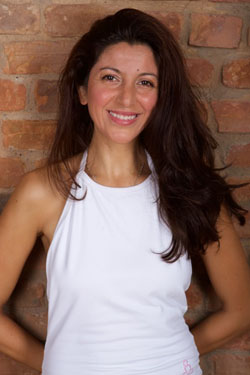 Are you looking for corporate yoga or meditation in Montréal?
We offer corporate yoga and meditation classes in Greater Montreal.  If you are looking for a yoga instructor for yoga or meditation classes at your office save time and contact us we have a team of yoga teachers in the greater Montreal.  Let us introduce you to Liza one of our yoga instructors.
Liza fully embraces the benefits and healing powers of yoga. Dedicated to her yoga practice, yoga makes her feel, "grounded, yet light, centered, peaceful and focused." Yoga for Liza is "powerful, yet gentle and healing". 
Yoga originally helped Liza cope with the pressures of corporate life until eventually, yoga became her chosen life. 
In 2015 Liza journeyed to Chennai, India, where she lived and learned from the monks, saturating herself in their yoga and meditation environment.   
Liza's Power, Yin and Meditation classes beautifully express her passion for teaching. She brings her students to a deeper level beyond the physical asanas.  
Focusing on the present moment, feeling peace, strength, and happiness all in the same practice is what Liza's classes are all about. Join Liza's practice; embrace, breathe and relax...
For corporate yoga or meditation in Montreal
Contact Santé Active 1-888-923-2448