Yoga Instructor North York and Richmond Hill- Elaine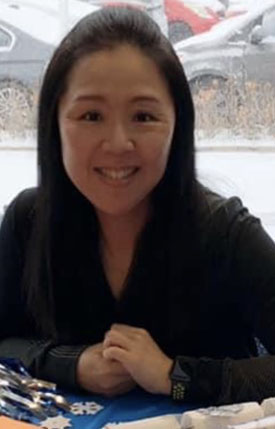 Private yoga and yoga in the workplace in Toronto
In Toronto, we can provide private yoga, corporate yoga, yoga for seniors, and yoga for schools whenever and wherever you want. We can provide you with a yoga instructor if you are looking for one. Elaine can teach yoga at home or at her workplace in the Toronto area through Santé Active.  
I am a student of the International Association of Yoga Therapists (IAYT).   A member of Yoga Alliance. I have taught programs including yoga, cardio exercises, and sports programs in the City of Toronto and City of Markham with seniors, adults, kids, and adults with special needs as my side job for a few years.
Here are some of my Performances:
Performing at Unionville Festival in 4Jun2022.
Running children's programs in the City of Toronto in March 2022.
Teaching Yoga for Active Adults in the City of Toronto October 2021
Teaching in the Adapted Social Club for Adults in the City of Toronto from September 2019 to March 2020.
Running Yoga and Dance programs in the City of Toronto2019.
Running yoga programs at Unionville Main Street for the City of Markham in July 2019.
Hosting Children Yoga workshops with 50 children (Ages from 3 to 16) in July 2018.
Performing at Pan Am Toronto 2015
Hosting dance programs for Adults in Markville Shopping Mall from 2015 to 2017.
Corporate yoga & In-home yoga in North York and Richmond Hill

Contact Santé Active 1-888-923-2448