Osteopath in Hamilton - Wendel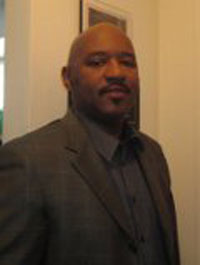 Are you looking for an in-home osteopath in Hamilton?
Let Santé Active introduce you to our in-home osteopath in Hamilton Wendel.
I am a graduate of the National Academy of Osteopathy at Lakehead University. I have worked in healthcare for over twenty years, initially as a medical technologist and microbiologist. Then I worked and taught in the dental health field. 
I gained experience in the fitness industry as an assistant manager in a large fitness corporation. I have enhanced my knowledge of how a person's medical/dental issues can impact the ability of the body to move freely and exercise efficiently. I am very involved in occupational osteopathy; I am a workplace consultant in ergonomics and rehabilitation for employees where my focus is repetitive strain injuries. 
BSc,D.O.M.P,M.L.T,DH Osteopath
Registered with the Ontario Osteopathic and Alternative Medicine Association
Registered with the Canadian Society of Medical Laboratory Technologists
Certified by the NDHCB
If you are looking for an in-home osteopath in Hamilton 
Contact Santé Active  1-888-923-2448