In-Home Osteopathy Services Montréal - Mathilde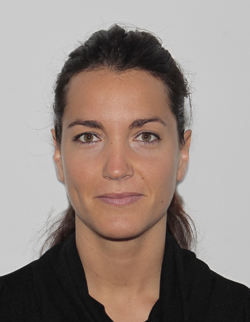 Are you looking for in-home osteopathy services in Montreal?
Let us introduce you to Mathilde our Osteopath who can visit your home for your osteopathic treatments in Montreal more specifically in the Little Burgundy, St-Henry and in the neighborhood of the Atwater Market.
Graduating in 2009 from the "College Ostéopathique de Bordeaux", Mathilde Hervieux initially practiced in France and Switzerland. Following this, she established her own successful business in St. Pierre and Miquelon (French Territory in North America).
Over the years she has gained diverse, unique and effective professional experience that allows her to provide a personalized and quality treatment for her patients. Her practice is mainly focused on the musculoskeletal system as well as the digestive and cranial spheres. Based on her years of practice she applies two critical elements to optimize the benefits of her treatment: first, timely follow-up consultations with all patients, and secondly, encouraging all patients to adjust their lifestyle habits. She strongly believes that it is her role to support each patient on a personalized path of self-healing, of which the patient holds the key to the best remedy.
For home osteopathic treatments in Montreal 
Contact Santé Active