Registered Dietitian in Ottawa - Sylvie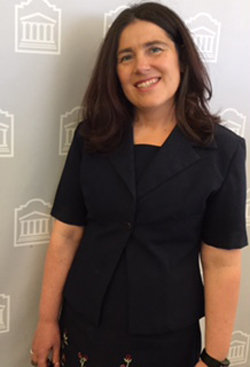 Are you looking for a registered dietitian in Ottawa?
If you are looking for the service of a registered dietitian in Ottawa, Sylvie is available to help you to eat better and stay healthy. I love to know about food; I have completed a Baccalaureate in Nutrition (dietetics) at McGill University and   a Master in Health Sciences (leadership) at Athabasca University.  I am a bilingual Registered Dietitian, member of the College of Dietitians (Ontario) https://www.collegeofdietitians.org , Dietitians of Canada https://www.dietetistes.ca/thedifference and Certified Diabetes Educator www.cdecb.ca
In the last 15 years, I have used Motivational Interview and Health Coaching skills to help people to make appropriate choices based on their on-goal settings.  My schedule is flexible and I can meet with you individually or in group; at home or in your office / gym.  See below of examples on how I can help you:
You want to gain most of your workout; choosing the right fuel, at the right time.
You want to enjoy a variety of food even though you live with an allergy or intolerance.
You have gained weight, either through life transitions (menopause, after pregnancy, etc.) side effects of medication (antidepressants, glucosteroids) or mental health (stress, burnout)
When work life brings you in frequent unplanned visits to restaurants and business trips that restrict your food choices.
You want to better manage or decrease your risks for chronic diseases such as diabetes, hypertension, metabolic syndrome and heart disease.
You want your plate to be filled with all sort of food while achieving your goals.
Insurance receipts are available as well as a note for your physician/specialist to inform about your progress, if interested. 
A consultation is a learning experience not setting you for failure but rather investing in your own health.
www.dietetistes.ca/employeeshealth
For a registered dietitian in Ottawa
Contact Santé Active 1-888-923-2448