Zumba Instructor in Barrie - Nicte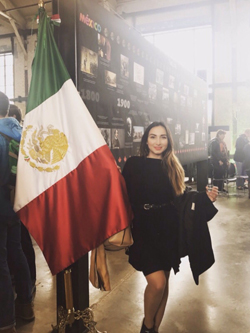 We offer corporate Zumba and private Zumba in Barrie
Are you looking for a Zumba Instructor?  Nicte offers Corporate Zumba and Private Zumba in Barrie. She has been in the dance industry for many years and I love to be a dance teacher, especially a Zumba instructor. I enjoy sharing my passion for dance and health, because, also, I am a physiotherapist. 
She Mexican, from the state of Yucatan, I have Latin American blood and the rhythm in my veins. I have taken Zumba courses as in Mexico as in Spain and don't feel Zumba instructor as a job because I enjoy exercising and dancing.
Zumba is not just a dance or sport, it's a lifestyle that brings happiness and good vibes to the classroom.
You will dance to many styles such as Salsa, Merengue, Reggaeton, Kizomba, Bachata, Samba and much more in one class. You will have so much fun exercise at the same time. Don't think it twice, come dance with me!
So, you don't have a pretext, Zumba is for all ages!
We deliver corporate Zumba and private Zumba in Barrie
Contact Santé Active 1-888-923-2448