Zumba and Fitness Instructor Montreal - Elisabetta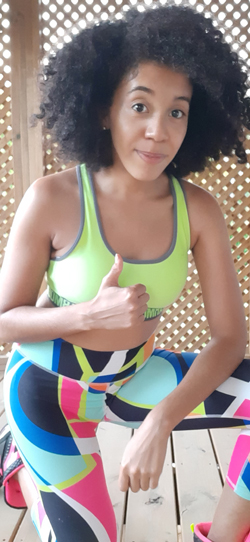 We offer corporate Zumba and corporate Fitness classes in Montreal!
If you are looking for a Zumba or fitness instructor for corporate classes in Montreal let Santé Active introduce you to Elisabetta, one of our instructors in your area.
Hello! My name is Elisabetta!  I started with my Zumba® training in 2018 followed by my Group Instructor Certification at the YMCA in 2019-2020, where I performed aerobic dance routines. Apart from that, I develop cardio dance choreographies which include fusions of many urban & cultural music styles: Hip-Hop, R&B, Afro and the Caribbean.
My goal is to interact with my participants to make them feel self-confident, an asset! "Dance like no one is watching!" Team spirit is well felt among us!
If you are looking for a Zumba or fitness Instructor in Montreal

Contact Santé Active 1- 888-923-2448