Yoga Instructor in Calgary - Rebecca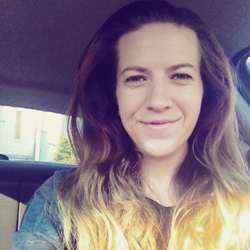 We offer corporate yoga and in-home yoga in Calgary
We have a team of yoga instructors and we offer corporate yoga and in-home yoga in Calgary. Let us introduce you to Rebecca one of our yoga teachers in Calgary.
My first time doing yoga I attempted a bunch of moves my body was not ready for, and actually ended up kicking my friend in the face causing a bloody nose, many tears on my end, and a discouraged vow to never do yoga again. Long story short, years later I gave it a second chance and had a change of heart.
I pride myself on creating a relaxed, informal environment where everyone feels welcome in class, that's why I also love private sessions - I've never been overly into formalities and such. I love tailoring each session to the individual. Through yoga, I found confidence and zest for life I never knew was possible. Yoga is an incredible gift, and I cannot wait to share it with you!
If you are looking for corporate yoga or in-home yoga in Calgary
Contact Santé Active 1-888-923-2448