Massage Therapist Kinesitherapist Ottawa - William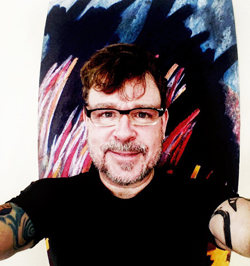 We offer corporate chair massage and in-home massage in Ottawa
If you would like to have corporate chair massage at your workplace or in-home massage in Ottawa let us introduce you to William. He began his training in 1998 at Algonquin College with an introduction to Swedish massage. This is also when he first discovered Reiki. After finishing this massage course, he spent the next year completing his first and second level in Reiki. At the same time, he enrolled in orthotherapy at the Canadian College of Orthotherapy from which he graduated in 2000. 
Orthotherapy combines massage and kinesiotherapy (therapy by movement), as well as several other complementary healing modalities. Orthotherapy is intended for anyone who suffers from muscle pain and joint stiffness and wants to be proactive rather than reactive when it comes to their well-being. 
Since graduating, William has spent the last 17 years acquiring a variety of new skills, such as therapeutic hot stone treatments and shiatsu. More recently in 2016, William took a nine-month sabbatical in which he completed his mastery training in Reiki and began to study the Alexander technique and Qi Gong. Presently, William lives in the Cascades region of Chelsea and is currently a member of Mon Reseau Plus as a certified Massage therapist specializing in Kinesitherapy and Orthotherapy.
For corporate chair massage or in-home massage in Ottawa
Contact Santé Active at 1-888-923-2448