Zumba Instructor Calgary - Fady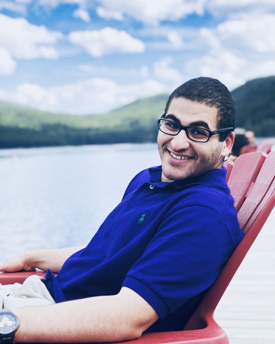 Zumba to seniors and Zumba in the workplace in Calgary
In Calgary, we have a team of Zumba instructors.  Our Zumba classes are available to seniors in retirement homes and to your employees at work.  The Zumba classes are taught wherever you are most comfortable, thanks to our team of instructors. Meet Fady, one of our instructors near you.
My name is Fady and I am from Calgary, Alberta, Canada. I am pursuing a Bachelor of Education student at the University of Calgary because I love dealing with children and youth. My biggest passion is Latin Dancing (Salsa, Bachata, Merengue, Cha Cha Cha) which helped me to become a Zumba instructor and make people happy.
I have the mindset where I read out students' and participants' interests then I make up plans that accommodate their needs. It is a great thing that I am coming from Egyptian background but I enjoy listening to different types of music. Diversity And inclusion are the main beliefs required to have as a Zumba instructor because people come from different cultures plus they have multiple interests.
It will be an honor to participate in afield where I contribute to the community and make everyone smile and have fun.
Zumba for workplaces, for seniors, and for kids in Calgary

Contact Santé Active 1-888-923-2448