Yoga Instructor in Toronto - Christina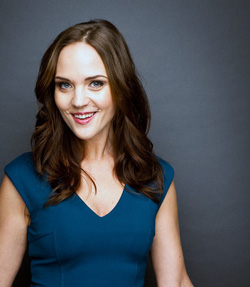 Are you looking for yoga in the workplace or yoga at home in Toronto?
We can bring your yoga classes to the workplace or yoga at your home in Toronto. Are you looking for a yoga instructor in Toronto?  We have a team of instructors who can teach yoga classes where and when it is convenient for you. Let Santé Active introduce you to Christina one of our yoga instructors in the Toronto area.
For me, yoga is cross-training for everyday life. I have witnessed that unlike other types of cross-training exercises, yoga can be done by everybody.   Age, sex, and physical or mental limitations can always be accommodated through yoga.   I am a huge believer in the school of thought that there are 7billion ways to get into a yoga pose.  When the next baby on earth is born, there will be 7billion and 1.
I am very comfortable in teaching yoga to diverse body types from petite to plus size and have experience working with students from ages 18-85 with limited mobility and injuries.   I love teaching classes from restorative/yin types to power flow.  Whether you are a runner who is need of a class to lengthen those hamstrings and relax those hip muscles or you are a CEO who needs to remind their body & mind how to breathe and let go in a 30minute lesson, I have a yoga class for you.   
"I really regret that yoga class"  - said no one ever.
Namaste x
Yoga in the workplace and yoga at home Toronto
Contact Santé Active 1-888-923-2448