Yoga Instructor Calgary - Rosemarie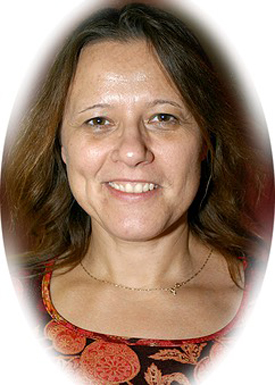 Corporate yoga and yoga for seniors in Calgary
Contact Santé Active if you need yoga instructors in Calgary for corporate yoga or retirement home yoga classes.  Save time! We have instructors available to come where you need them.  Rosemarie, one of our yoga instructors in Calgary, is here to introduce herself.
I look forward to seeing you in my classes. I gained my knowledge of being a yoga teacher through many years of passion for my own practice. I have been a teacher since 2004 and have trained in many styles to fine-tune my teaching journey. My All Levels Yoga classes are well-rounded and dynamic practices suitable for practitioners who wish to increase strength and flexibility and deepen their overall understanding of how the practice of yoga works. I gear this class towards practitioners at a beginner to intermediate level of practice. These sequences are usually 60 minutes in duration.
I also teach more Therapeutic Classes - for Backs, Hips, Shoulders, and more. These classes are excellent for less flexible people with injuries and ailments. They will require blocks and props to aid the alignment of the practice. 
Rosemarie is very experienced with over 1000 hrs of teaching certifications and over 2500 teaching hours.  
Workplace yoga and yoga classes for seniors in Calgary

Contact Santé Active 1-888-923-2448