Yoga Teacher Calgary - Valarie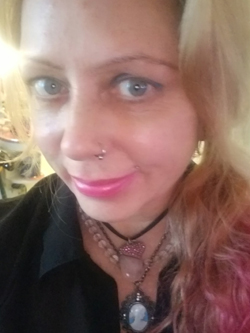 Corporate yoga and private in-home yoga in Calgary
We have a team of yoga instructors in Calgary and we offer corporate yoga, private in-home yoga and yoga for seniors.  Let Santé Active introduce you to Valarie who is a member of our team near you.
I have been practicing dance and yoga for most of my life. I've been teaching yoga full time for 15 years now. It kept my dance career alive while I was performing and it helped me through an injury, teaching me the therapeutic importance of developing a dedicated practice to heal from and to prevent injury.
I love many styles of yoga and I specialize now in restorative, slower deeper practices, adopting mindfulness, meditation and breathwork to dive deeper into the body-mind-soul connection. Asana, the poses and the use of props for longer holds allow for a deeper fascia release which helps to release deep aches and pains in the body from the demands of having a wonderfully active life. The body can then release deeper stress that we all carry. The issues in our tissues can melt away and the benefits of a regular practice are many.
Yoga increases energy and awareness, longevity in all of our physical pursuits, increasing mental clarity and aligning to the deeper intelligence of the body knowledge.
I continue to study and learn in this vast field of health and healing. Yoga really is the pursuit of the Self, the higher self. I love to share this practice with people of all levels and abilities. The important thing to remember if you're new to this ancient practice is that it meets you where you are right now. I modify sequences to the individual; teach to multilevel small groups, as well as the mobility impaired. You will increase strength and mobility, one class, at a time and see improvements in your state of mind. If a slower-paced class peaks your interest then we can get started in exploring restorative, therapeutic practices which can include chair yoga, slower Vinyasa, longer hold asana using props, breath work and meditation. I also use the benefits of rollers and ball therapy...Looking forward to sharing this practice with you.
Namaste... Valarie...
Corporate yoga and private home yoga in Calgary

 

Santé Active 1-888-923-2448