Yoga Instructor in Ottawa - Caroline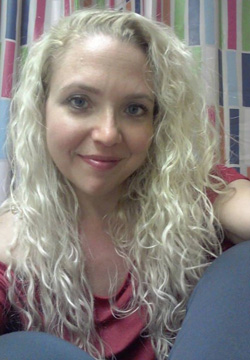 We offer yoga in the workplace and private yoga in Ottawa
Are you looking for a yoga teacher for yoga classes in the workplace or private yoga at home in Ottawa?  We have a tea of yoga instructor and we can help you find your yoga instructor. Let us introduce you to Caroline one of our yoga instructors in Ottawa. 
She grew-up in Rivière-du-Loup, Quebec. As a child, she was already enjoying expressing her artistic & sunny personality through diverse forms of arts: painting, music, dance. With her open & soft spirit and her desire to help others, she decided to come to Ottawa to study Philosophy & Social Work. After her graduation from the University of Ottawa School of Social Work, she was a Mental Health Counselor in several organizations of the region for years. She then discovered Yoga at the Rama Lotus Yoga Centre, where she fell in love with the feeling of freedom and serenity that emerged from the practice of this alternate healing strategy.
Caroline discovered her mission in life, "freeing people from what prevents them to be authentic" while being trained in Yin, Hatha Yoga and Kids Yoga at the Rama Lotus Centre. She has been working in the field for 2 years now, spreading her "self-acceptance" message with diverse populations (kids, teens, adults, aging people), in diverse settings (community centers, schools, corporate organizations, etc.), while teaching diverse styles (Yin, Yin-Yang, Hatha, Yoga-Dance). Whenever teaching, Caroline attempts at modeling authenticity by inserting diverse artistic and restorative elements in her sequences (live music, creative dancing, therapeutic visualizations). She enjoys giving numerous options to express the yoga moves. Every client leaves the room with a deep sense of freedom, a profound feeling of self-admiration for one's uniqueness and an increased ability to express oneself.
We offer yoga in the workplace and private yoga in Ottawa
Contact Santé Active 1-888-923-2448