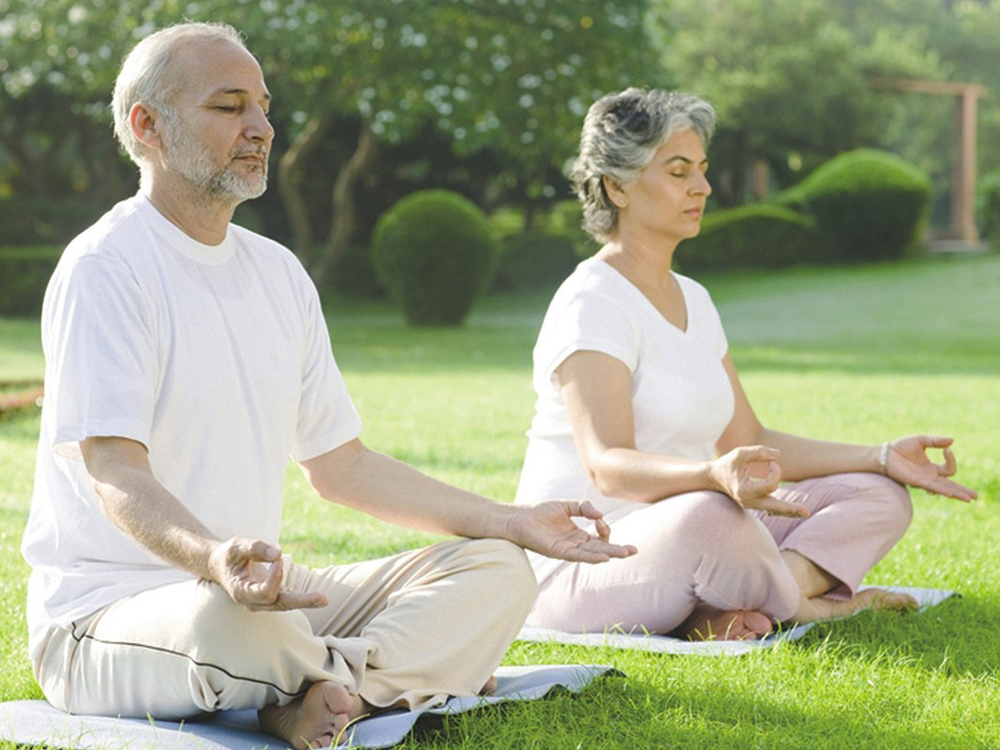 Yoga for seniors and retirement homes in Toronto, Calgary, Ottawa and Montreal!
In Toronto, Calgary, Ottawa, and Montreal we offer yoga classes for seniors and retirement homes. Our yoga classes for seniors and the elderly are tailored to their physical capabilities and can even be practiced in a chair to ensure their safety.
The benefits of yoga include relief from chronic pain. Practicing yoga will not only relieve tense muscles but will also teach them how to relax. In addition to helping older people function better psychologically and physically, regular yoga practice can also assist them to function better physically. The practice of yoga generates physical, physiological and psychological benefits, therefore an increase in general well-being. They will be less anxious, less depressed, and in a better mood, and they will sleep better. They will be more functional and will improve their ability to walk better.
Health benefits of yoga :
Increase in energy
A drop in blood pressure
Reduction of stress or anxiety
An improved immune system
Better flexibility
Greater range of motion
Better concentration
Greater stamina
Better muscle tone and strength
Greater breathing capacity
Better posture
Our Yoga classes for seniors are offered at your home, retirement home, or any location that is convenient for you.
Yoga for seniors and retirement homes in Toronto, Calgary, Ottawa and Montreal

Contact Santé Active 1-888-923-2448