Yoga Teacher in Airdrie and Calgary - Melissa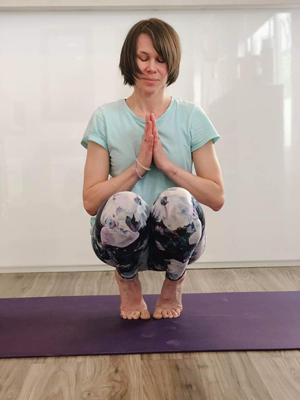 Calgary corporate yoga and private yoga 
Are you are looking for a yoga teacher in Airdrie or Calgary for corporate yoga or private yoga classes? Contact us!  Save time!  We have a team of instructors who will teach where you need your class. Let us introduce you to Melissa who is part of our team.
 discovered yoga for about 15 yrs. ago, after the birth of my second child. The practise immediately resonated with me; I was drawn to the strength, flexibility and mindfulness it brought into my life.  I personally practiced for many years, always eager to share what I was learning with friends and family.
I eventually decided to take the plunge and I completed my teachers training in June 2016.  I continue to take courses to supplement my teaching and personal practice, I am currently a fulltime RTA student.
Are you looking for corporate yoga and private yoga in Calgary

 Santé Active 1-888-923-2448