In-home Osteopathy Service Toronto - Andrea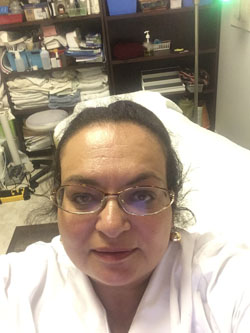 Are you looking for in-home osteopathy service in Toronto?
Andrea is mobile and offers in-home osteopathy service in the Toronto area. She is a registered member and the president of GOCC, the General Osteopathic Council of Ontario. I have graduated from Osteopathy Manual Medicine from Open International University of Sri Lanka, New Earth College in Ontario in 2004. Andrea is globally recognized in treating neurological conditions with Acupuncture, Osteopathy, and Nutrition.
Andrea is an expert in Osteopathy, Acupuncture, Natural Medicine, and Coaching in natural products.  RAC. DO (mp), DNM is a diverse Natural Health Practitioner and Therapist. 
Recipient of the Canadian Public Health Contribution Award (Aug. 2014) for Outstanding Services in Canadian Public Health,

Thank you for your trust in my services, you will not be disappointed.
Best Regards,
Save time and receive your osteopathic treatments at your home or office in Toronto
Contact Santé Active at 1-888-923-2448