Yoga and Zumba Instructor Ottawa - Xiang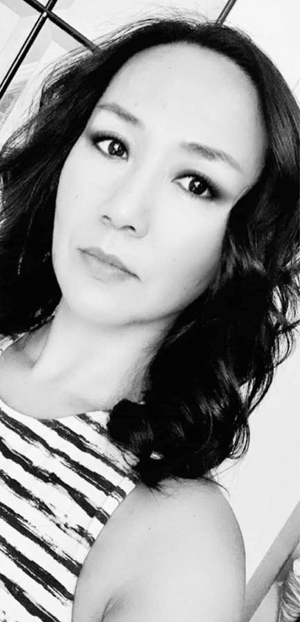 Zumba and Yoga Instructor Ottawa
Do you need Zumba or Yoga classes for your workplace or private classes in Ottawa?  Find a Zumba or yoga instructor near you with us.  You can take yoga and Zumba classes during your lunch hour or schedule a private class when you need it in Ottawa.  We are pleased to introduce you to Xiang who teaches yoga and Zumba in Ottawa.
Xiang is a certified Yoga, Zumba, and other Specialist Fitness Group instructor with a love and passion for music and movements. She has been practicing Yoga since 2006, and she completely fell in love with all different types of Yoga, especially after the occurrence of her car accident in 2014, where she had then suffered an injury. After taking physio for one year and a half, she was finally able to get back to her Yoga practicing routine again, which made her recovery process speed up much more. From then, she became interested in being certified in teaching Yoga, as she too wants to help heal others, as yoga was able to heal her. She became a Child Yoga teacher first, followed by a Yin Yoga teacher, then a Hatha Yoga teacher, and most recently, a Dharam Yoga Wheel teacher this June.
She not only started teaching all different types of Yoga, but other classes too such as Zumba, Aquafit, Ballet Barr, HITT, Strong by Zumba, Zumba step, STEP, Weights, POUND, Bootcamp to name a few, starting in 2017. Since then, she has taught in over 10 gyms/clubs and held countless charities and events in her community. Xiang has always had a passion for fitness and overall wellbeing, and she prides herself in ensuring that all of her students can enjoy fitness and can use fitness to experience happiness in their lives. She works hard to help all of her students improve both their physical health, as well as their mental health through her classes. 
Xiang is certified in:
Fitness, CanfitPro Specialist Fitness Instructor
Zumba, Strong by Zumba
Zumba Kids, Aqua Zumba, Zumba Step, ProSkills Zumba
POUND
Yin Yoga, Yoga Kids, Hatha Yoga, Dharam Yoga Wheel
Barre Above
Xiang is a funny and positive person who has full of passion and energy about all fitness. Her goal is to help people find joy in fitness, get stronger and be happier and healthier, so everyone can enjoy life to the fullest. She loves all outdoor activities, cook and traveling in her spare time, she also loves to stay home and spend time with her lovely children and family too. Please feel free to join all her fitness classes because you will not only have fun but also a great workout at the same time. Thank you and she is very looking forward to seeing you all in her classes soon!
Workplace and Private Yoga and Zumba Ottawa

Contact Santé Active 1-888-923-2448