Yoga Instructor in Toronto - Aman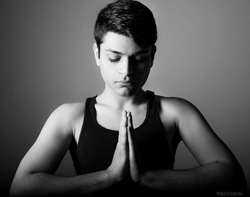 Corporate yoga in Mississauga, Brampton or North York?
Are you looking for corporate yoga or private yoga in Mississauga, Brampton, North York?  We have a team of yoga instructors in the Toronto area. Contact us and save time finding your instructor!  Let us introduce you to Aman one of our yoga instructors. 
Aman began his yoga journey began in 2011 when he joined a studio with the goal of losing weight. As someone who never connected with sports or exercise, it was challenging for him to find a fitness regime that he could stick to. Before long, he realized that yoga is much more than fitness - it is a way of life. This ancient science not only brought physical benefits but also mental and spiritual ones. In 2016, Aman studied yoga (Vinyasa, Hatha, Ashtanga, therapeutic) under Guru Mahinder Prasad (a student of Pattabhi Jois and B.K.S Iyengar) in Dharamsala, India and became a certified teacher with the Yoga Alliance. He is a regular practitioner of Hatha, Vinyasa and restorative yoga. Aman focuses intently on correct alignment in the asanas. He believes that the postures can only give their maximum benefit when the alignment is correct for the body of the student, no matter what level they are at.
Aman's classes are always fun, light-hearted and down to earth.  He often uses props or variations of postures to make them more suitable for each student's needs. Aman thrives with students who are facing challenges from either stress, injury or overall tension, or with those who want to create some challenges in themselves! 
The next part of Aman's journey is to share the knowledge he's been given, and he hopes that it can benefit your life in the same way it has changed his. 
If you are looking for corporate or private yoga in Mississauga, Brampton or North York? 
Contact Santé Active 1-888-923-2448