Yoga Instructor in Montreal - Nathalie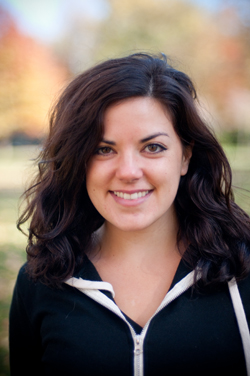 Corporate yoga and yoga for seniors in Montreal 
We offer corporate yoga and yoga for seniors in Montreal. If you would like to offer yoga classes to your employees or the residents of your retirement home contact us. We have a team of yoga instructors near you in Montreal. Let us introduce you to Nathalie.
Born and raised in British Columbia, Canada. I resided in Vancouver for 5 years while studying acting for Film and Television. I have been training in Yoga for ten years. Before that, I was a Gymnast and a Dancer back in my hometown of Abbotsford. I am currently living in Montreal after completing my 200 hour Yoga Teacher Training in February 2014.
Coming from a background of intense bodywork and movement I tend to really focus on the physical aspects and how to link them to the breath finding ease and connection. 
I believe yoga is a foundation of our everyday lives as well as our goals and achievements. For without the strength and energy to complete our tasks we cant reach our true potential.
I specialize in Vinyasa flow, yin/restorative and flexibility and meditation. 
I am available for private lessons or if you want to gather a group and have a fun relaxing or power yoga class with some friends and family!! 
If you are looking for corporate yoga or yoga for seniors
Contact Santé Active 1-888-923-2448