Yoga Instructor in Montreal - Chagit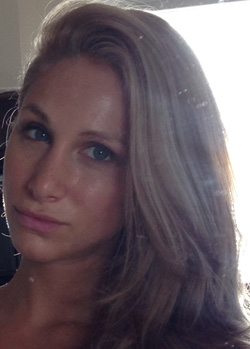 We offer corporate yoga and private yoga in Montreal
If you are looking for a yoga instructor for corporate yoga or private yoga classes in Montreal contact Santé Active and save time! We have a team of yoga instructors who can deliver your classes where and when it is most convenient for you. Let us introduce you to Chagit one of our yoga instructors in the Montreal area.
After beginning a master's program at McGill University six years into her psychology studies, Chagit followed her heart to Mexico in March of 2013 to become an RYT 200. Once home from the training that changed her life, she sought out a therapeutic modality that married her love of navigating the mind's inner workings, and her reverence of yoga's ability to promote healing on an embodied level. Since the autumn of 2013, she has studied yoga therapy at Re: source Yoga and is near completing her RYT 500 certification with a specialization in disordered eating and body image.
She is a lover of dance, music, heartbeats and breath sounds, and the cathartic magic that occurs while conversing with and through the body. Chagit's classes emphasize corporal awareness and integration by highlighting the multi-directional movement of breath, and the power of energetic intentionality. Her sequencing and language encourage anchoring, flow, and balance via mindful articulation throughout transitions and continuous arrival within a posture. She believes in practicing with a playful spirit, and in cultivating curiosity about and communication between all aspects of the self.
Recently returned from a 2 and a half month interlude teaching yoga in the Costa Rican rainforest and the surf town of Playa Negra, Chagit is excited to be dipping her toes into the corporate yoga pool, and is humbled to be finding roots within Montreal's Studio Breathe community. In addition to teaching vinyasa and therapeutics in studios and privately, she is currently collaborating on the design and implementation of a yoga therapy program to treat eating disorder patients through the Montreal Children's Hospital.
Namaste!
For corporate yoga in Montreal or private yoga 
Contact Santé Active 1-888-923-2448