Yoga Instructor Markham and Richmond Hill - Carmen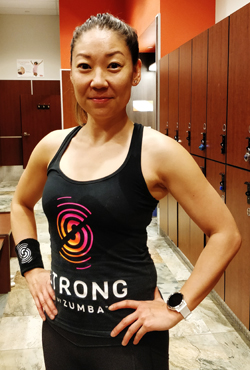 Corporate Yoga and Yoga for Seniors in Markham and Richmond Hill
We offer corporate yoga and yoga for seniors in Markham and Richmond Hill.  If you are looking for a yoga instructor for your employees or for a retirement home let Santé Active help you. We have a team of yoga instructors near you in Marham and Richmond Hill. Let us introduce you to Carmen one of our yoga instructors.
Yoga heals the many layers of our body, our muscles, and most importantly, our mind and soul.  Carmen fell in love with Yoga 10 years ago after her very first class, feeling exhilarating and alive. 
Having practiced many types of, including Yin, Restorative and Ashtanga, Carmen has experienced the individual benefits of each different style, but it is the overall powerful ability of Yoga to strengthen the physical and mental self that she appreciates the most and brings her back to the mat every day.  As someone who both practices and teaches Yoga.
Carmen is a mindful and observant instructor who truly understands how to help others connect with and improve their personal practice, providing a variety of modifications so her classes are suitable and enjoyable for all levels of participants.  Whether you are looking to improve health and overall wellness, strengthen your body and core, or find an outlet to manage stress and emotional balance, Yoga can help, one breath at a time. Join Carmen for Yoga, and see how you can benefit from this practice in your busy everyday life.
Her favourite yoga pose: Camel Pose.
Corporate yoga and yoga for seniors in Markham and Richmond Hill

 Santé Active 1-888-923-2448