Yoga Instructor in Calgary - Nancy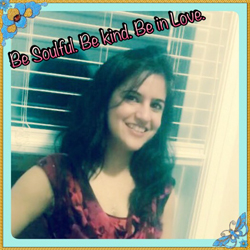 Corporate yoga and yoga for seniors in Calgary
We offer corporate yoga for seniors and also private yoga in Calgary.  If you are you looking for a yoga instructor in Calgary we have a team of mobile teachers and we can help you to save time.  Let Santé Active help you find a yoga instructor near you in Calgary. We introduce you to Nancy one of our teachers.
Yoga is the flexibility of mind, body, and soul. BKS Iyengar
Namaste, I have been practicing Yoga and meditation for last 10 years. For me, yoga is a journey of my soul to higher levels of wisdom. I am a Ph.D. in geosciences and I chose Yoga as my prime purpose in life to serve the world in a better way. After experiencing Yoga on myself for many years, I got to know about the healing properties of Yoga and meditation and it led me to become a yoga instructor. In 2015, I have done my 200- hr Yoga Teacher Training course from Siddhi Yoga, Rishikesh (Yoga Capital of India). By God's grace in 2016, I was blessed to have a Reiki master in India from whom I learned Reiki healing. With a unique and divine combination of Reiki and Yoga, I am able to teach different kinds of relaxation and meditation techniques that help in manifesting and achieving goals and fulfilling dreams with ease, joy and glory and making stress free, purposeful and joyful living being in communion with the universe. I love reading different inspirational, spiritual and life-creating books so that I can make a small contribution too as a part of my teaching to my clients.
I always believed in overall mental, physical, spiritual and emotional healing. In order to bring this healing to the world, I teach Yoga in a traditional way as its original form with five basic principles:
Yam (Lifestyle)
Niyam (discipline)
Asana (Yoga Postures)
Pranayama (Breathing techniques)
Dhyana (Meditation)
Yoga is light and special God's gift. It comes to those who seek it and practice it regularly. To begin or deepen your practice and re-energize yourself with universal divine energies, feel free to contact.
Love and Light
Find corporate yoga and yoga for seniors in Calgary
Contact Santé Active 1-888-923-2448