Massage Therapist in Toronto - Dikran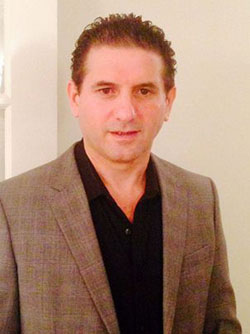 For corporate chair massage or in-home massage in Toronto
Dikran is a Licensed Massage Therapist registered with the College of Massage Therapists of Ontario. Originally from Mosul, Iraq, he started his post-secondary education at Mosul University where he completed a Bachelor of Science degree in Chemistry.
Having a strong desire to work in healthcare, he went back to school and enrolled in a 2-year Massage Therapy course at Kikkawa College in Toronto.
Dikran specializes in chair massage, Deep Tissue Massage, Sports Massage, Thai Massage and joint mobilization.
If you are looking for a massage therapist in Toronto
Contact Santé Active 1-888-923-2448