Yoga Teacher Calgary - Krystine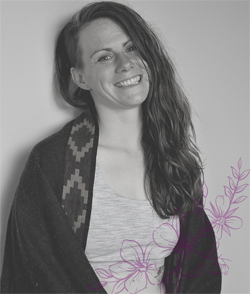 Corporate yoga and yoga for seniors in Calgary
In Calgary, we offer corporate yoga and yoga for seniors. We have a team of qualified teachers who can come to your location.  Santé Active is pleased to introduce you to Krystine, a member of our Calgary team.
Krystine is a dedicated Yoga practitioner & teacher, known for her authentic, in-depth, and curiosity-filled approach to teaching Yoga. A full 500hr CYT through the Critical/Postural Alignment tradition with Danielle Pechie and gained her initial 200hrs back in 2014 through a blended program taught through the lens of Iyengar & Vinyasa Flow through the Alberta Yoga College.  She has specialized in teaching beginners of all ages both in group classes & individually, cultivating one's practice to target their specific goals. Her classes integrate a balance between strengthening & releasing built-up tension through all the physical-emotional-spiritual layers that create our lived experience. 
Krystine came to yoga in her early twenties to assist her in healing a decade-long depression & anxiety disorder.  She was amazed at how effective the practice is at calming the mind, releasing excessive energy & creating a reflective space.  She has been a devoted practitioner ever since, traveling to India to further integrate her Yogic studies, and has continued following a yogic path both on & off the mat, including becoming an advanced teacher.
Krystine finds joy in teaching by providing a safe space for people to explore compassionate curiosity through their practice. So the practice itself becomes a conscious tool to help shift one's perspective & experiences while listening & cultivating a deeper body-mind-soul connection. 
While Yoga is taught mainly through the physical layer, the practice moves much deeper and is about learning how to see things as they truly are, and not how we think they are or how we want them to be.  It is a practice of cultivating discipline, kindness, acceptance, truthfulness, integrity, clarity, trust & complete contentment.  As the Hatha Pradipika states: Yoga is skillfulness in action.
Corporate yoga and yoga for seniors in Calgary

 Santé Active 1-888-923-2448