Yoga Instructor Toronto - Shani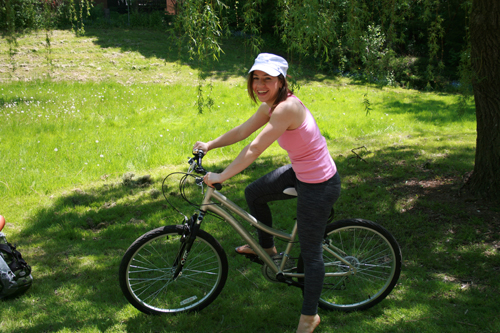 Private yoga and yoga in the workplace in Toronto
We have a team of yoga instructors and we can deliver private yoga and corporate yoga in Toronto where and when it is convenient for you. If you are looking for a yoga instructor contact us.  Let Santé Active introduce you to Shani who can teach yoga at home and yoga at your workplace in the Toronto area.
Yoga for her is a way of life
Since her early childhood, she found peace in movement and philosophy. She has been practicing meditation for more than 12 years. She learned different styles of martial arts and yoga. She earned a BA in business administration and sociology/anthropology.  After exploring different aspects of life She finally let herself embark on the path of YOGA.
During her lessons, she guides her students to reveal their true nature of just being. She invites them to experience the simplicity of flow in postures, breathing and true self. Through those lessons, students gain strength and flexibility, reduce stress levels and achieve peace and harmony. But those are just the side effects of a good yoga practice.
Namaste everyone!
For workplace yoga or In-home yoga in Toronto

Contact Santé Active 1-888-923-2448