Yoga Instructor Toronto Etobicoke - Stacy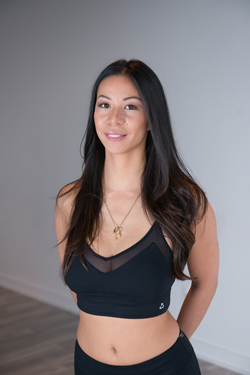 Are you looking for corporate yoga or meditation in Toronto and Etobicoke?
If you are looking for a yoga instructor in Toronto or Etobicoke for corporate yoga or meditation lessons we have a team of yoga teachers in the Toronto region.  We can help you to save time finding your yoga instructor. Let Santé Active introduces you to Stacy one of our yoga teachers.
I am a Yoga Teacher (RYT 200), Meditation Guide and Conscious Lifestyle Coach in Toronto. I am also a self-love-self-care advocate and I strongly feel that in our fast-paced way of life, the practices of yoga and meditation are crucial.  These are beneficial and accessible tools for managing stress and optimizing our highest potential. 
I believe cultivating a healthy mind, body and spirit will lead to more joyful and productive lifestyles.  I teach through the practices of self-awareness, empowerment, mindfulness, and naturality. 
I will work with clients towards stepping outside the comfort zone and breaking patterns of conditioning.  I believe in doing so we are able to connect with our own individual truths and lead more joyous and prosperous lives that are aligned with our own individual nature.
We offer corporate yoga and corporate meditation in Toronto
Contact Santé Active 1-888-923-2448