Our workplace wellness solutions are available in Toronto, Ottawa, Calgary or Montreal
If you are looking for workplace wellness programs in Toronto, Ottawa, Calgary, or Montreal, Santé Active offers a new approach to your wellness program that will enhance your organization's performance, ensuring higher productivity and overall increased competitiveness. Our wellness program is a highly engaging program for your employees.
Our employee wellness program is solution-oriented and provides opportunities for your employees to:  
Considering an employee wellness program?  We can help!
Canadian research has demonstrated that companies who promote health and wellness in their employees get a higher return on their investment.
Our employee wellness programs benefit your corporation in the following ways:
Lower health care cost;
Lower employees turnover rates;
Reduced absenteeism;
Reduction claims for medical expenses;
Better productivity;
Improving employee morale.
No matter your company size, our wellness solutions can help your employees improve performance and increase their competitiveness. Our employee wellness services are available in the greater regions of Toronto, Montreal, Calgary, and Ottawa.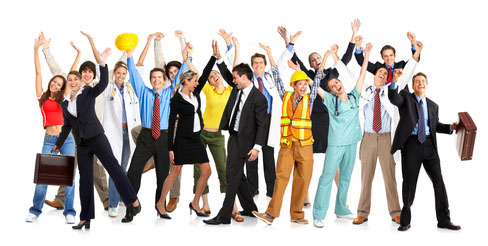 Success stories of Canadian companies who have offered a workplace wellness program and their returns on their investment.         
In Toronto, Canada Life Insurance had a return of $ 6.85 for every dollar invested (reduced turnover, increased productivity and a decrease in medical claims). On their wellness programs, the company had a return of $ 1.95 to $ 3.75 per employee per dollar invested.  During the first six months of the fitness program, the Toronto municipal employees who participated in the program missed 3.35 fewer days than those who did not participate in the wellness program.
BC Hydro employees in British Columbia who joined a fitness program sponsored by their employer had a turnover rate of 3.5% compared to an average rate of 10.3% for the same company.
Vancouver Shipyards has installed a gym and a steam room on-site; they have access to a personal trainer, a physiotherapist and a rehabilitation specialist. Between 1998 and 2001, complaints to the Commission on occupational accidents fell by 70% in the Vancouver Shipyards.
References:  Public Health Agency of Canada 
We can deliver our Employee Wellness Programs to your company in Greater Toronto, Greater Montreal, Ottawa, and Calgary.
 

Wrkplace Wellness Solutions Toronto, Montreal, Ottawa, Calgary

Contact Santé Active 1-888-923-2448