Registered Dietitian / Nutritionist Ottawa - Leanne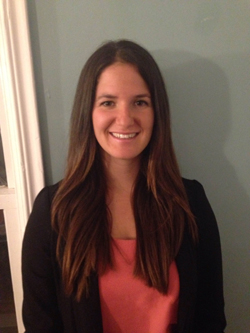 For a nutritionist at your home or workplace in Ottawa
I entered the field of nutrition with a passion for health and a desire to help people. I obtained my Bachelor of Science from McGill University in Dietetics and Human Nutrition and I am currently a member of the College of Dietitians of Ontario and Dietitians of Canada.
As a registered dietitian, my job is to debunk nutrition myths and advise my clients using up-to-date and evidence-based information. My approach uses a whole foods approach, meaning I am not about selling a special pill or supplement, selling pre-packaged meals or recommending an unsustainable diet. My natural empathetic nature and exceptional counseling skills allow me to get to the core reasons for what is standing in the way of my clients reach their health goals. I am then able to work with my clients to help make lifestyle changes that last.
With several years of private practice experience I have successfully helped clients with:
Diabetes management
Metabolic syndrome
Hypertension
Irritable Bowel Syndrome (IBS)
Polycystic Ovary Syndrome (PCOS)
Weight loss or weight gain
Allergies and intolerances
I am also passionate about cooking and love to provide my clients with delicious, healthful and economical recipes and meal ideas that align with their goals and needs. 
Insurance Receipts Available
Contact Santé Active
1-888-923-2448