Holistic Nutritionist Calgary - Veronica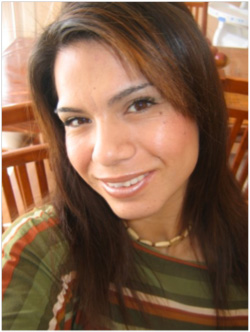 I have been helping people overcome or prevent our biggest threats towards Health, such as Diabetes, Cardio Vascular Disease, insulin resistance, obesity, and cancer, through the practice of Nutritional Symptomatology and with the Healthy for life Program and a certified team leader designed by Dr.Ray Strand. She is also part of I.O.N.C International Organization of Nutritional Consultants that signifies a nutritional practitioner meets the standards of the IONC - a voluntary, independent, non-profit association, as well as I am completing my Safety food course.
She has recently graduated from the Candian school of Natural Nutrition. My interest in health and nutrition started many years ago when I was struggling with weight loss as a young teenage girl. After finally joining a gym, I started to understand how the body responds to physically activity, this new venture increased my energy, changed my attitude and increased my self-esteem, yet having to work out for several hours a day just to maintain what I have worked so hard to achieve, I was starting to get discouraged of spending so much time at the gym, I know that foods was the next component I had to look and change in my life.
By many years of trial and error of changing my diet to see what best suits me and my needs I realized that this made a difference in my hours of spending in the gym just to maintain my results. I had a deeper desire to learn more about foods and the power they hold, thing I could never learn searching the internet. Graduating from CSNN "Canadian School of Natural Nutrition" in Calgary, Alberta I have learned all the missing links I didn't know before that have helped me be in the best health and shape I have ever been in my life. Along side of my cooking studies with Love to Eats I have also learned the power of food combining to combat illnesses as well as reduce there symptoms with natural foods. Through the power of foods I have been able to inspire many friends, family and clients to experience for themselves  just how choosing the right foods for them, brought them power, happiness and most important health.
By understanding foods and its power, going back to my old ways of eating and living before my health journey, will never bring me the fulfillment, and youth I have gained in my growing years.
For a consultation with our nutritionist Veronica contact  1-888-923-2448