Registered Holistic Nutritionist (RHN) - Ottawa - Marianna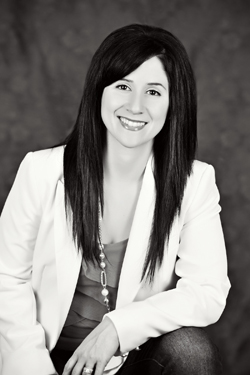 Marianna offers wellness services in Ottawa, Ontario.  She believes that the human body is complex and that we need to see individuals as whole, rather than individual parts. For this reason, she fosters an integrative approach when working with her clients, considering emotional, social, cognitive and physical aspects of the individual. She believes that food is therapeutic and through optimal nutrition, improving digestive health and supplementation, we can manage and even eliminate chronic symptoms. She practices a Solution Focused Brief Therapeutic approach, targeting the desired outcome of an intervention rather than focusing on symptoms or issues.  
Marianna is a Registered Holistic Nutritionist (RHN) and a Natural Nutrition Clinical Practioner (NNCP) having graduated from The Canadian School of Natural Nutrition in Ottawa. Marianna is also a certified counsellor and teacher having graduated with a Bachelor in Education from the University of ottawa in 2006 and with a Masters in Educational Counselling from the University of Ottawa in 2008.  Marianna holds a Bachelor Degree from York University with a Honours in Psychology. She is in good standing with the Ontario College of Teachers and The Canadian Counselling and Psychotherapy Association.  Marianna is also a certified Zumba Instructor.
Marianna comes from a wealth of knowledge and experience in working with people of all ages and with various psychological, psychiatric, cognitive and physical disabilities. She has worked in a variety of settings including the Toronto and Ottawa District School Boards, as well as working as an ESL teacher and an Education Coordinator. 
Discover how I can help you with my Nutrition Services.
Discover my Nutrition Packages and Improve your Health
Area of Practice: depression, anxiety, burnout, stress, learning difficulties, concentration, low energy, weight loss, digestive issues, food sensitivities. AHDH, autism.
For a Nutritionnist in Ottawa contact 1-888-923-2448